Coronavirus is a very critical virus and spreading in every country. Spreadation of the virus is due to social interaction and can overcome by following the precautions. Please stay at home to stop this virus. Go outside only when needed. Wash Hand often at least 20 seconds. Try to don't handshake and hug others. It is our responsibility to save the lives of ourselves and others. Now, stay home and start a new career as a freelancer, which skills will help to start a new profession?
Related Article: 4 Best Websites to Earn Online
New Freelancers have many choices to start, but now here we are discussing the trending ways to start a new career as a freelancer. Trending skills are worthy and easy to learn online and also effectively very helpful.
Trending Skills –
Web Development
Graphic Designing
UX/UI
Motion Graphics
Content Writing
Internet Researches
Consultancy
Virtual Assistant
Bug Bounty
Digital Marketing
Related Article: Which skill is best for you? Top 10 Skills
1. Web Development
Web development is now one of the trending skills as all physical businesses are affected by Coronavirus's lockdown and want to be in touch with their customers. There is only one way to interact with customers as a business is a Website. So start improving skills to start as a Web Developer. Manufacturers will sell goods and need eCommerce site or other. So be curious and start freelancing.
2. Graphic Designing
Graphic Designing is also trending as all products and businesses need visual looks to be purchased by buyers. Graphic Designers must have the creativity and unique ideas to make the design and impress clients. All sites also need graphic visuality to look perfect.
3. UX/UI
All websites and applications need both frontend and backend designs. UX/UI designers design frontend and backend.
4. Motion Graphics (Video)
Videos have more attraction than any visual materials. All businesses and agencies always need video animation to attract clients. Motion graphics and vector art both trending momentarily. That skill is valuable for experts to start freelancing and earn huge money. Vlog is also a type of video content and useful to promote products.
5. Content Writing
All sites need content writers to write blogs and articles. Articles related to health, business, agriculture, and products are more trending. Firms hire content writers to create content. That is an expert career and requires much practice to create content.
Related Article: What is Bug Bounty? Is it worthy Skill?
This top 5 are most useful to avoid social interaction and start work from home.
Platform to start a new career
After learning and enhancing skills, its time to select a perfect and relevant platform. Freelancers have to select platform relevant to skillsets as video creators will select YouTube, Graphic Designers will select Fiverr, UpWork, PeoplePerHour, Guru, and freelancer.
**Precaution of Coronavirus.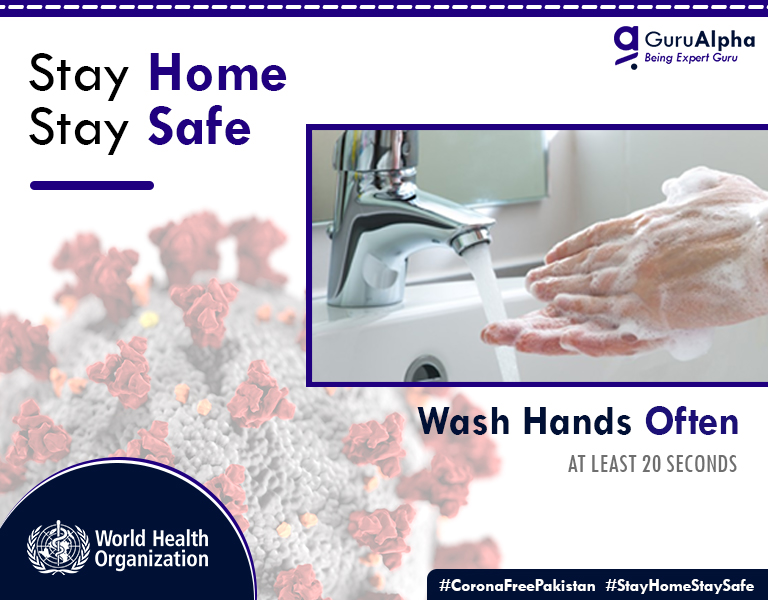 Wash your hands frequently
Maintain social distancing
Avoid touching eyes, nose and mouth
Practice respiratory hygiene
If you have fever, cough and difficulty breathing, seek medical care early
Stay informed and follow the advice given by your healthcare provider
Break the Chain and Stay at Home.